With everyone moving towards wireless bluetooth earphones these days, those who still wish to stick with the wired earphones were being neglected. Well, our team at Dab Lew Tech cares about all of our customers. So, if you are one of those who wants to use the conventional tried and tested wired earphones, we have got you covered. We just brought in 'Blitzwolf BW-ES2' wired earphones and gave it a test run so that we could tell you all how awesome it is!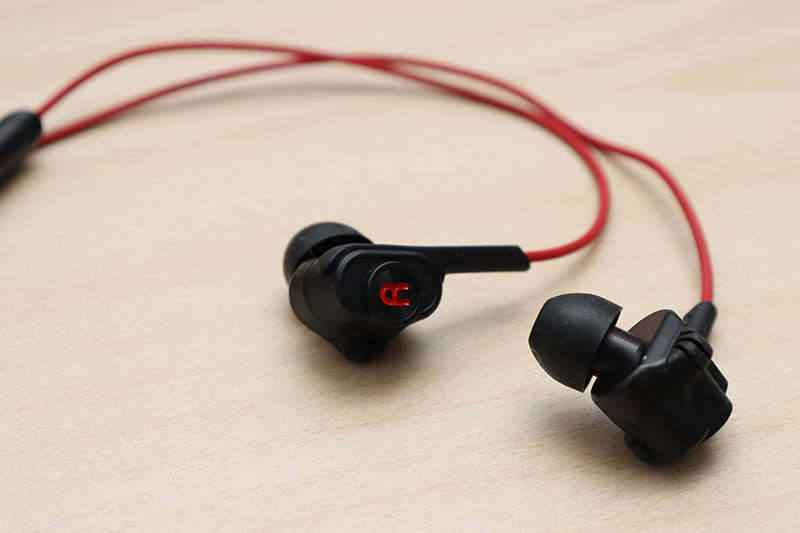 The ES2 offers a hybrid design with a higher level of refinement. Not only does it feature dual 6mm drivers, it also features red TPE wires and earpieces that have built-in silicone ear wedges that help in fitting. The ES2 also features a 3-button control module with built-in microphone along with buttons for volume and call controls. Not to mention, the ES2 comes with a high-quality polyurethane storage case, Velcro strap, shirt clip and a set of ear buds in different sizes.
Product Highlights
Design: In-ear with built-in microphone and answer button
Driver Unit: 2 Dynamic Drivers (6mm PU + PEEK)
Housing: Closed design
Frequency response: 20Hz-40000Hz
Sensitivity: 108 dB
Impedance: 16 ohms
Cable: 1.2m
Earbuds: 3 sets
Input Jack: 3.5mm stereo
Weight: 17g
Audio Performance
It seems like BlitzWolf designed the ES2 to be more advanced when compared to other ear earphones. The ES2 has a distinctively warmer audio signature. Bass on the ES2 sounds a lot more punchy and cleaner.
To top it off, the ES2 performs really well when playing crowded ensembles thanks to its hybrid dual driver design which breaks no sweat when it comes to playing low and high frequencies simultaneously. This is probably made possible by having both drivers tuned to different frequency ranges — one tuned to a higher frequency range while the other tuned to a lower range. This hybrid setup allows the ES2 to reproduce sounds more accurately and with more detail throughout the entire frequency range.
CALL QUALITY
The inline remote also features a microphone for use during phone calls. Even though the remote is a few inches below your chin, during our test call the other party could hear us pretty clear without having to hold the unit closer to the mouth.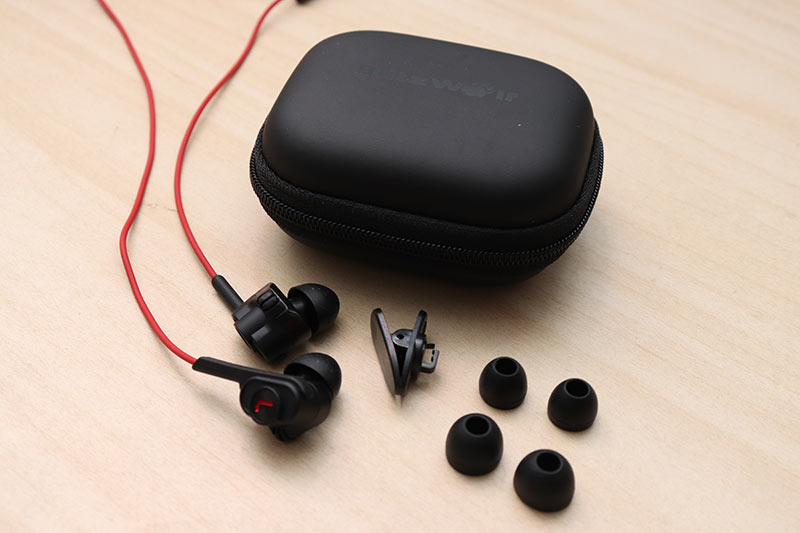 And to everyone's pleasant surprise, the supplied zip-up carry case is Black in color and has a hard-shell exterior. The inside has a netted storage area for keeping your ear tips in. Pretty exclusive huh ?
So don't wait up, get this beautiful pair of earphones exclusively from dablew.pk. Simply, click on the product below.
Disclaimer, we never disappoint our customers.
Dablew.pk is the upcoming branded tech store on the verge of conquering the e-commerce market. Here you will find products from many online stores from around the world. From amazon Hot sellers to AliExpress top sellers in Pakistan, you name it, we have it. Our goal is to be the best tech store in Pakistan, in order to give you best online shopping experience in Pakistan. Our products range is something we take pride on. We like to cater to all our loyal customers out there. We deal in cheap original tech products as well as premium high-end products. When you visit our website, you will see the hottest selling products in Pakistan, Products on sale, new arrivals as well is featured products. Dablew is your go to place to find the best technology related products on Pakistan. Coming on to the Brands we sell. We have official stores of multiple brands such as QCY official store, Tronsmart official store, MPOW official store, Apple official store, Minix official store, Xiaomi official store, Ravpower official store and Whitestone Domes. Quite a list, isn't?. Finally, we are known to provide customers with best TWS earphones, best earbuds and best headphones in Pakistan. This is because we realise how important Music is for our customers. And top it off, We provide FREE cash on delivery on all your purchases above Rs. 3000