The Xiaomi Mi Smart Band 5, or the Mi Band 5, is known by everyone is one of the best budget global fitness trackers in the market. It is one of the most budget-friendly, all-rounder smartwatch by Xiaomi. Before its launch, it was one of the most anticipated gadgets in the market. But just to make you understand how good it really is, our team at Dab Lew Tech has decided to write a product review so that our customers know how good the product really is.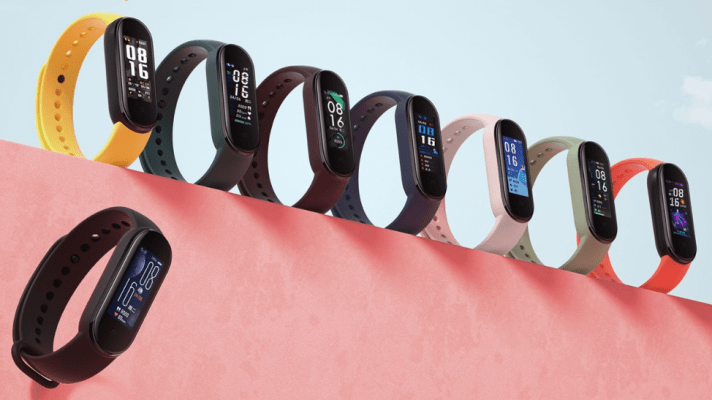 And now the hype has paid off. In this, we will be discussing what makes the Xiaomi Mi Band an excellent fit for the fitness freak, how it compares to its predecessor, the Xiaomi Mi Band, and is it a worthy upgrade?
What makes the Xiaomi Mi Smart Band 5 Special?
The Xiaomi Mi Smart Band 5 has a lot to offer as a budget global fitness tracker. Let's have a look at the newest features of the Mi Smart Band 5.
Stunning Display
The smart band sports a 1.1-inch AMOLED screen, making it bolder and brighter than its predecessor fitness bands. The band's screen now has smaller bezels and a larger area to display more information and data. It's waterproof to 50m, so would make an excellent swimming companion.
Long Battery Life
The Mi Band 5 has excellent battery life. According to the specs by Xiaomi, the Mi Smart Band 5 lasts two weeks on a single charge, which is comparatively longer than other smartwatches and fitness trackers like the Haylou, Apple Watch, and the Fitbit.
Blood Oxygen Tracking
The Mi Band 5 also has a fantastic built-in blood oxygen tracker. The tracker can detect blood oxygen saturation levels every second for a continuous eight hours in a row. This is especially useful now in pandemic times as keeping track of Oxygen levels is very important.
Sleep Tracking
The Xiaomi Mi Band 5 sleep monitoring features are improved as compared to its previous bands. The smart band offers continuous heart rate tracking as you sleep. Xiaomi has worked on the band to help identify sleep problems such as irregular and sporadic sleep patterns as well as rapid eye movement.
Magnetic charging
One of the best features of the budget global fitness band is magnetic charging. The new Mi Band 5 frees its users from the hassle of popping it out of the band to charge by introducing magnetic charging. The Mi band has a 100mAh battery, can work for up to 14 days on a full charge.
Shortcuts
The Mi Smart Band 5 will also include some nifty customizable shortcuts. These shortcuts can act as a remote shooter for the smartphone camera to help people take pictures and TikTok videos a bit more effortlessly. The smart band comes with features such as Idle alert, notification and call reminder, music control, weather reports, phone finder, and so on. The remote camera control feature works via Bluetooth.
Women's health and PAI scoring system
The Mi Band 5 did something great by introducing a few features dedicated to women wearers. The band now includes menstruation cycle tracking, breath training, remote control for your smartphone camera, and a new PAI Vitality Index.
Fitness Tracking Modes
The Mi Band will also include new fitness tracking modes. Some of the ones defined are yoga, rowing, indoor cycling, elliptical, and even jump rope exercise. They will join the already pretty long list of fitness tracking modes already available on previous Mi Band trackers. And for swimming mode, the Mi band 5 also supports 5ATM waterproof as the Mi band 4 did. So, you can wear them even when taking a shower or while swimming.
Is Mi Band 5 a Worthy Upgrade?
There are only a few differences in their hardware and design between the Mi Band 5 & 4. But there a few notable features changes. Let's discuss all of them below.
Brighter, Bigger, & Bolder Display
The most noticeable difference between the two is that the Mi Band 5 features a slightly larger AMOLED display. The display of the smart band 5 sizes up from 0.95 inches to 1.1 inches. The screen now has smaller bezels and a larger area to display more information.
While the size difference is minor on a day to day basis, when we directly compare it with Mi Band 4, you can see the extra line of information available due to its larger screen size, which is quite an improvement!
Another updated feature is the display brightness, which can stretch up to 450 nits and view the display under direct sunlight. However, it still doesn't have auto-brightness-adjustment, so you'll have to manually max up the brightness.
Dials & Themes
The Xiaomi Mi Band 5 now has more than 100 brand new animated watch faces for you to choose between. Some of the most beloved characters from animated series, including Neon Genesis Evangelion, Case Closed, Hatsune Miku, and SpongeBob SquarePants, will be available for display customization. But so far, some particular themes have not been found in the watch face store. It seems that some of the themes are only available in the Chinese version of the store.
Magnetic Charging
One of the best improvements and upgrades in the Mi Band 5 by far is the charging method. The Xiaomi Mi Band 5 brings an all-new magnetic charging dock. If you had the Mi band 4, you'd how bothersome it was to charge it, even if it was once every few weeks.
How to buy Xiaomi Mi Band 5 in Pakistan
If you are looking for the latest Xiaomi Mi Band 5 in Pakistan, the best place to shop at is Dablew.pk. The site is the official seller of Xiaomi products in Pakistan, so you are guaranteed

Dablew.pk also offers a warranty so that if you get a faulty product, you can easily have it replaced by the store. Click here to purchase your very own Xiaomi Mi Band 5 now.
So that' was all about the Xiaomi Mi Band 5. It's an outstanding smart wearable with practical and useful features. And more importantly, it's tough to find a better choice at such a price tag.
Incase you were wondering if you should upgrade from a Mi Band 4, following is a comparison table for you.
Specifications

Xiaomi Mi Band 5

Xiaomi Mi Band 4

Display Size
1.1-inch AMOLED dynamic color display
0.95-inch AMOLED color display
Theme
100+ sets
77 sets

Exercise Modes

11 types: Outdoor running, pool swimming, cycling, walking, treadmill, freestyle, indoor cycling, jump rope, yoga, elliptical, rowing machine
6 types: Outdoor running, pool swimming, walking, treadmill, indoor cycling, freestyle
Water Resistance
up to 50m
up to 50m

Multifunctional NFC features

Door access

Transportation card

Alipay payment

UnionPay payment

Door access

Transportation card

Alipay payment

AI Assistant
XiaoAi AI Assistant
XiaoAi AI Assistant
Heart Rate Monitoring
24-hour heart rate monitoring
24-hour heart rate monitoring
Sleep Detection
24-hour sleep detection

REM detection

Nighttime sleep detection

New Features

Pressure assessment

Breathing training

PAI Index

Women's health tracking

Remote shutter control

——–

Charging mode
Conventional magnetic snap-on charger
Via charging dock
About Author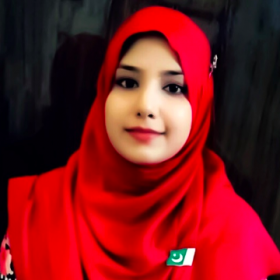 Rimsha Salam is a tech-enthusiast, writer, blogger, ex-quality assurance engineer, and freelancer. She writes on the latest tech trends, gadgets, Information technology, and more. Always eager to learn and ready for new experiences, she is a self-proclaimed tech geek, bookaholic, introvert, and gamer.
Dablew.pk is the upcoming branded tech store on the verge of conquering the e-commerce market. Here you will find products from many online stores from around the world. From amazon Hot sellers to AliExpress top sellers in Pakistan, you name it, we have it. Our goal is to be the best tech store in Pakistan, in order to give you best online shopping experience in Pakistan. Our products range is something we take pride on. We like to cater to all our loyal customers out there. We deal in cheap original tech products as well as premium high-end products. When you visit our website, you will see the hottest selling products in Pakistan, Products on sale, new arrivals as well is featured products. Dablew is your go to place to find the best technology related products on Pakistan. Coming on to the Brands we sell. We have official stores of multiple brands such as QCY official store, Tronsmart official store, MPOW official store, Apple official store, Minix official store, Xiaomi official store and xiaomi original products, Ravpower official store, Anker original products, anker official store and Whitestone Domes. Quite a list, isn't?. Finally, we are known to provide customers with best TWS earphones, best earbuds and best headphones in Pakistan. Our newly introduced brand in Urban armour Gear (UAG), JBL original products and JBL official store, Soundpeats original products and soundpeats official store, Spigen phone cover, spigen phone protectors, spigen official store and 1more official store. This is because we realise how important Music is for our customers. And top it off, We provide FREE cash on delivery on all your purchases above Rs. 3000