Recently, the latest QCY T2s and QCY T4 are finally available for sale at Dab Lew Tech. So what's the difference between QCY T2s, and QCY T4? And how to choose it? In this post, our team at Dab Lew Tech will cover all of the specifications and features which may appeal to the users. 
Let's start with the basic specs of both the product. We must say, both these products are outstanding. 
Specifications
| | | |
| --- | --- | --- |
| Specs | QCY T2S | QCY T4 |
| Battery Capacity | 800 mAh (Earbuds: 2 x 43 mAh) | 380 mAh (Earbuds: 2 x 40 mAh) |
| Charging Time | 2 Hours | 2 Hours |
| Music Time | Up to 8 Hours (single charge). 32 hours with charging case. | Up to 5 hours (single charge). 25 hours with charging case. |
| Wireless distance | 10 Meter | 10 Meter |
| Bluetooth Version | v5.0 | v5.0 |
| Wireless Charging | Yes | No |
| Suitable for gaming  | Yes | Yes |
| Water Resistant | IPX4 | IPX5 |
The specs on both T2s and T4 are outstanding. Don't get confused, we are about to tell which product you should buy. 
QCY T4 is for the Gaming Buffs out there!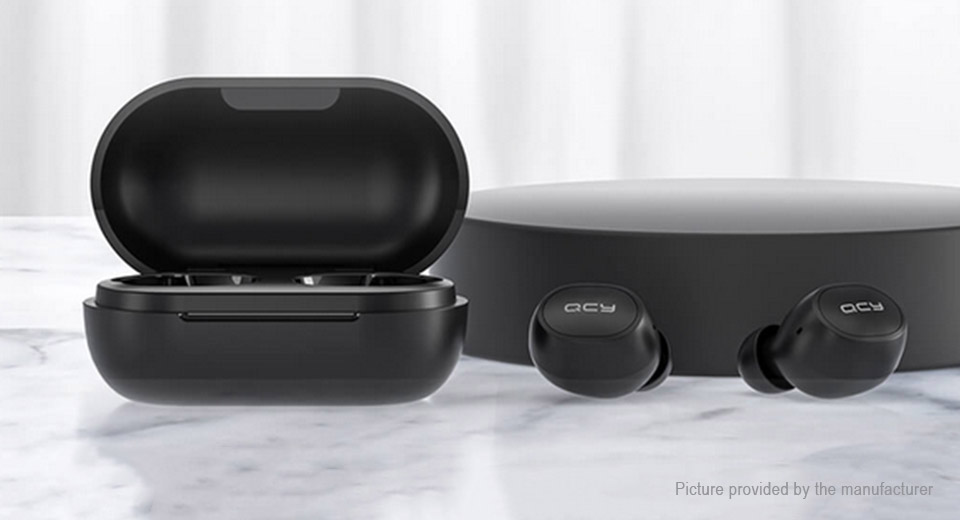 If you want to enjoy the most spectacular video games in an incredible way, you need earbuds that give you the maximum sound and the highest quality. With the new QCY T4 Bluetooth Earbuds you will have the best allies to ensure victory in all situations. With this headset you will be able to get everything you want, they are incredible. One of those models that are essential, earbuds of great quality. It's spectacular! 
Designed for gamers
There are one of the most interesting earbuds you will find. These small earbuds are designed to allow gamers to enjoy the best quality for streaming and to be able to enjoy the best sound. The most gamers in the house can activate their gaming mode and, with it, get the victory without any problem. One of the most spectacular models that will allow you to enjoy a spectacular sound, with built-in DSP that will make you enjoy a sound with thousands of nuances, a spectacular sound. It's incredible!
But hold up, T4 is great for gaming, but it is also pretty awesome when it comes to music. 
Talk and listen to music in a more spectacular way
T4 is one of the most incredible models of QCY not only offers you one of the most incredible sounds you will find. This model has a built-in microphone that features smart CVC noise reduction, allowing you to make yourself heard with your team. One of those microphones like you never thought you'd find. In addition, these earbuds water resistance and are very comfortable, adaptable and ultra-lightweight. A stunning model.
We are not done yet! Here comes the final punch
T4's come With APP for voice control
In addition, for maximum sound enjoyment, this model also has its own APP. With this application you can configure the sound so you can have a closer and more spectacular sound. In addition, thanks to this app, you will be able to control your mobile phone in a simple way because it is compatible with Google Assistant and Siri. One of the most incredible models you will find.
Now let's get to our classy earbuds QCY T2s
QCY T2s is for the workaholics out there.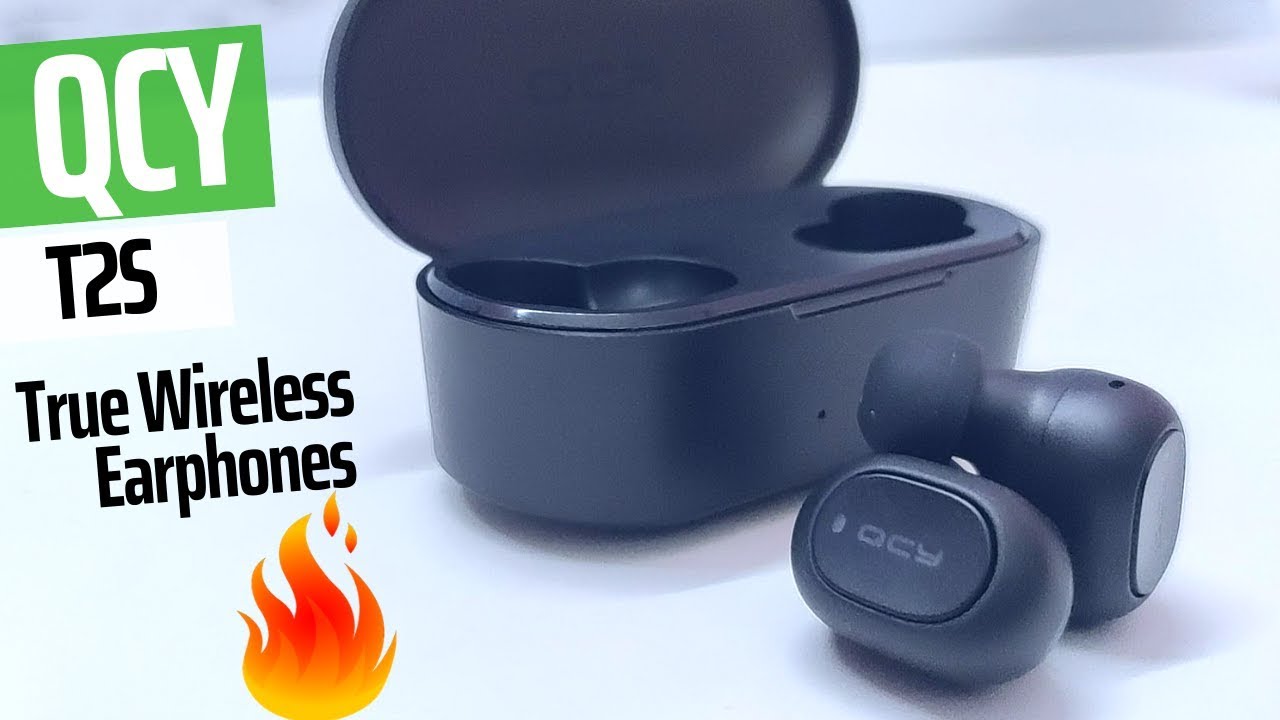 Are you always out working and need earbuds to attend calls and listen to music, but just don't get the time to charger them? Don't worry, Dab Lew Tech is here to rescue you. We present you the QCY T2 and its 32 hour of battery life. 
The new earbuds look pretty simple and classy, so you can wear them at your workplace or your casual walkabouts. Thanks to the well-thought-out design, they are securely held in the ears, and at the same time do not cause discomfort during use. Also, they are great for sports. So, you can wear these to your workouts too!
Using QCY T2S wireless earbuds is quite simple and convenient. They are automatically turned on as soon as the user takes them out of the charging case. They also turn off by themselves if you put them back in the charging case. Earbuds are automatically connected to the last device with which they were connected. So, don't worry about missing any calls at work. 
Battery Life
As for the battery, each QCY T2S earphone is equipped with 43mAh battery. The earbuds last up to 4 hours on a single charge. If you listen to music or talk on the phone through a single earbud, then you can count on 8 hours of battery life.
The charging case has 800mAh battery. After simple mathematical calculations, we found out that the charging case is able to charge the earbuds 8-9 times. Now we multiply the battery life of the earbuds by the number of possible recharges through the charging case, and we get 32 ​​hours of battery life. Excellent result!
Now that we have made easier for you choose between the two. You can simply click on the product below to buy your desired QCY earbuds. 
Dablew.pk is the upcoming branded tech store on the verge of conquering the e-commerce market. Here you will find products from many online stores from around the world. From amazon Hot sellers to AliExpress top sellers in Pakistan, you name it, we have it. Our goal is to be the best tech store in Pakistan, in order to give you best online shopping experience in Pakistan. Our products range is something we take pride on. We like to cater to all our loyal customers out there. We deal in cheap original tech products as well as premium high-end products. When you visit our website, you will see the hottest selling products in Pakistan, Products on sale, new arrivals as well is featured products. Dablew is your go to place to find the best technology related products on Pakistan. Coming on to the Brands we sell. We have official stores of multiple brands such as QCY official store, Tronsmart official store, MPOW official store, Apple official store, Minix official store, Xiaomi official store, Ravpower official store and Whitestone Domes. Quite a list, isn't?. Finally, we are known to provide customers with best TWS earphones, best earbuds and best headphones in Pakistan. This is because we realise how important Music is for our customers. And top it off, We provide FREE cash on delivery on all your purchases above Rs. 3000