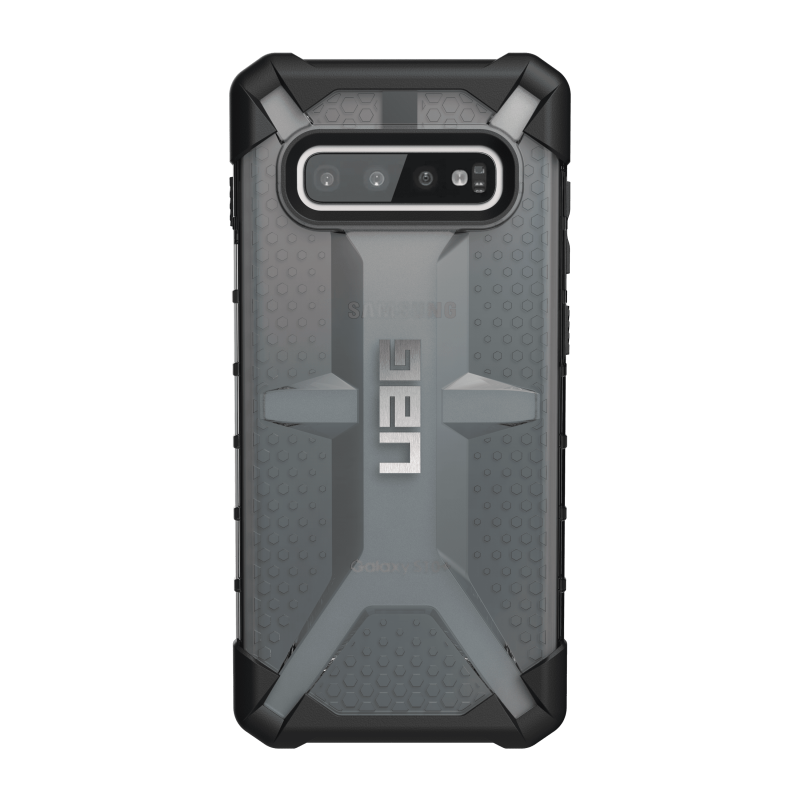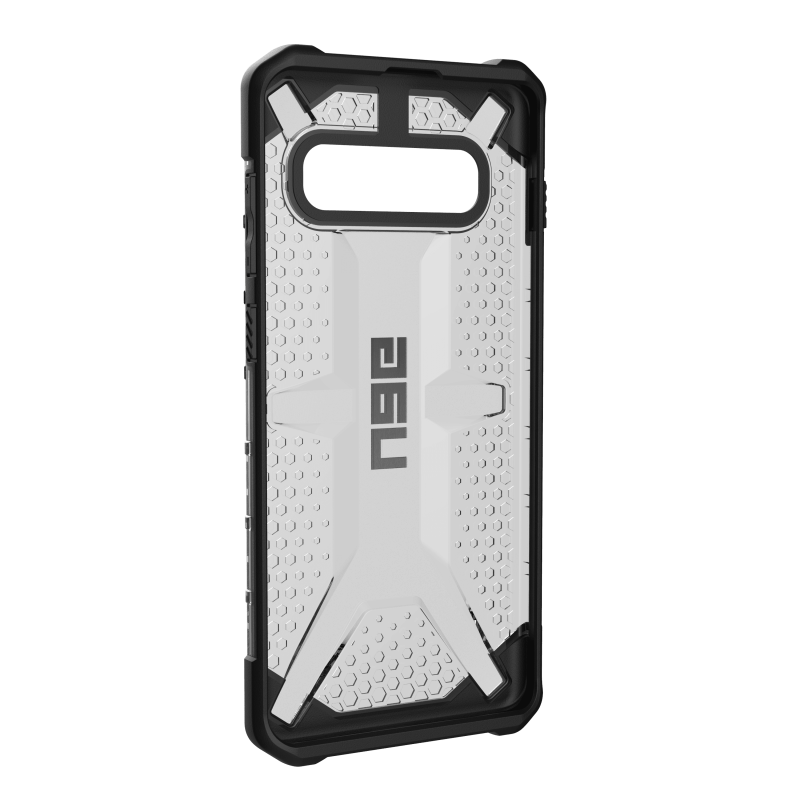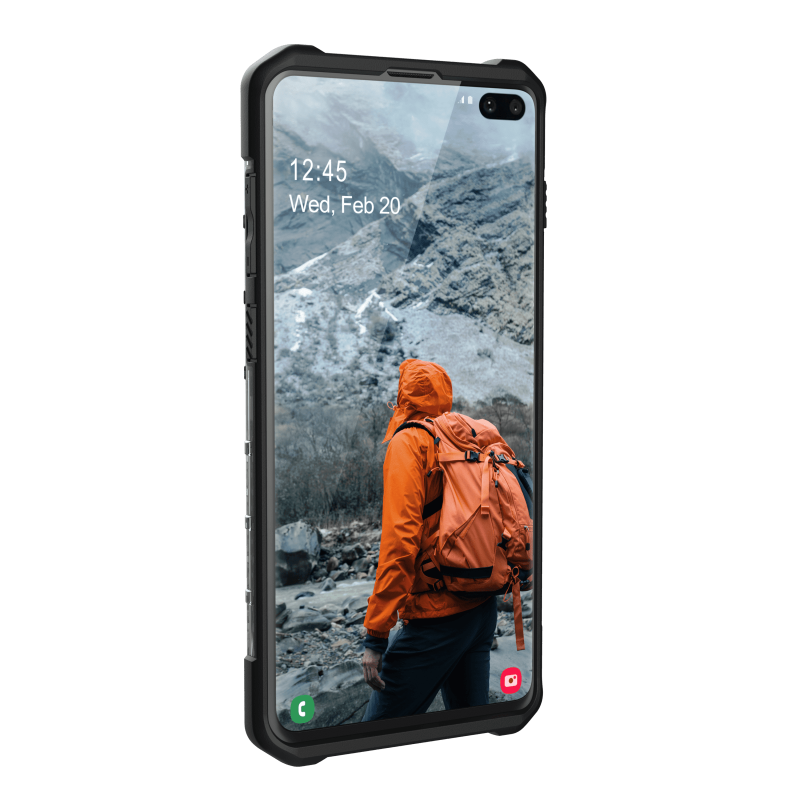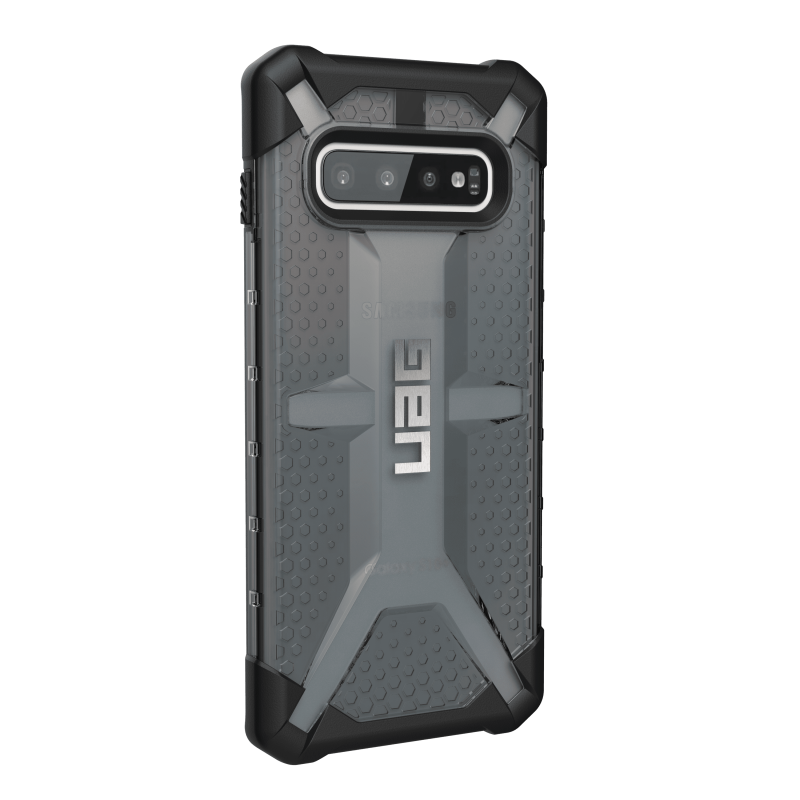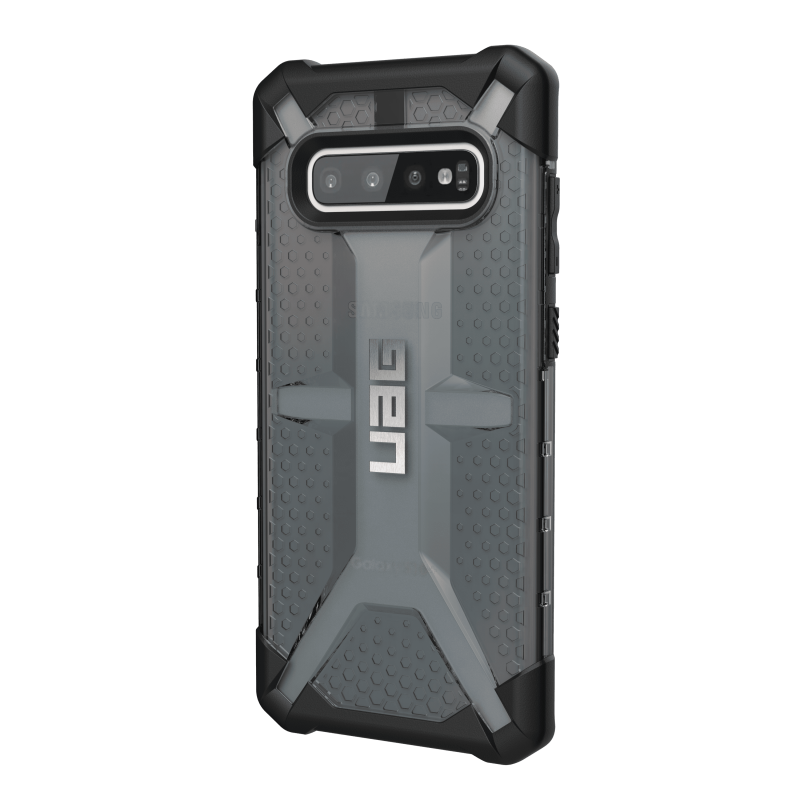 SEE IT IN ACTION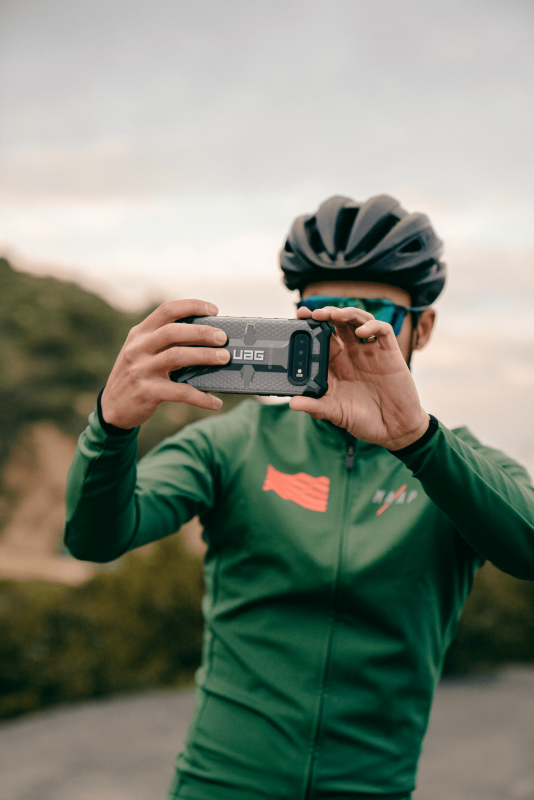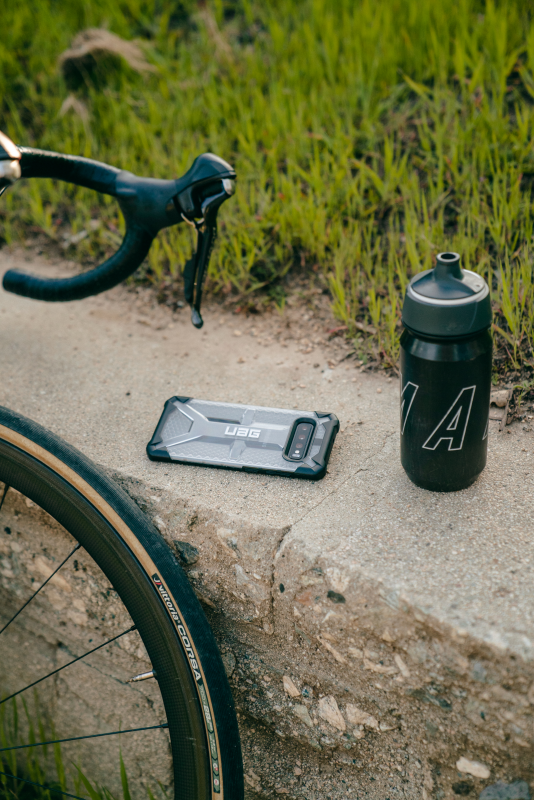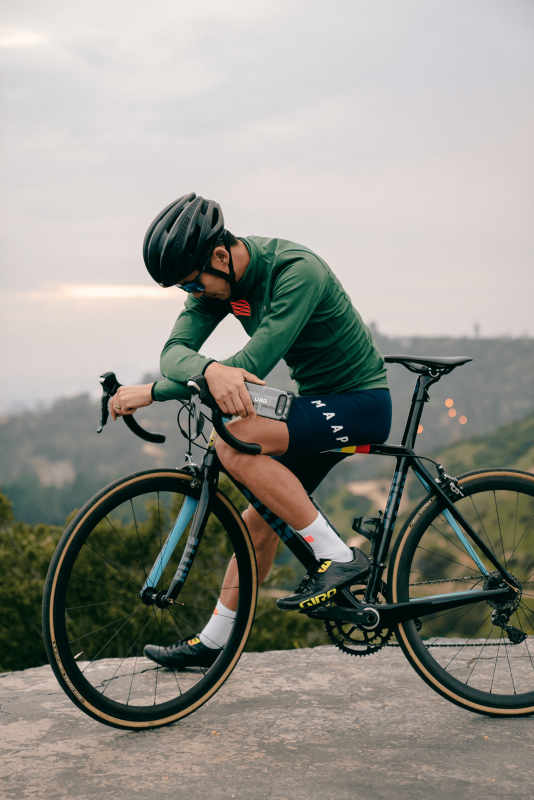 DETAILS
Plasma Series cases allow you to go further with rugged protection fused with translucent visually striking designs.
Feather-light composite construction with a armor shell and impact resistant soft core
Oversized tactile buttons with easy access to touchscreen and ports
Scratch resistant skid pads and screen surround
SPECIFICATIONS
| | |
| --- | --- |
| | Polycarbonate, Thermoplastic Polyurethane |
| | 1.1 oz |
| | 6.45 in |
| | 3.13 in |
| | 0.51 in |
Tested for Medical Environments
UAG case can be sanitized with medical-grade wipes and disinfectants repeatedly without altering case integrity.


MIL-SPEC (810G – 516.6)


1year Warranty

Wireless Charging Compatible

Wireless payment Compatible

Tested for Medical Environments
Urban Armor Gear products reflect the independent spirit of our designers and represent a dedication to superior quality and craftsmanship. Our Plasma Series feather-light composite cases feature a hard-outer shell and a soft impact resistant core. Although visually striking, the unique shape of the case also provides strength while minimizing size and weight. Our design allows full access to your device's controls and ports, while openings are designed for glare-free flash snapshots and uncompromised audio. The marriage of these design elements and materials working in unison maximizes protection for your device.
Product dimensions
6.25 x 3.1 x 0.53 inch
Product weight
1.8 ounces
ASIN
B07V3LCJVV
Average customer opinion

4.5 out of 5 stars

Amazon Bestsellers Ranking
nº28,566 in Cell Phones and Accessories
nº14,361 in Cell Phone Cases and Covers
Other display features
Wireless_display_on_website
Color
Gray
Maker
Urban Armor Gear
Product on amazon.com from
August 6, 2019
A testament to protection, the Plasma series redefines the relationship between practicality and style. The three-layer design meets Military Drop Test Standards while equipped with a slim, feather-light profile supporting wireless charging capabilities.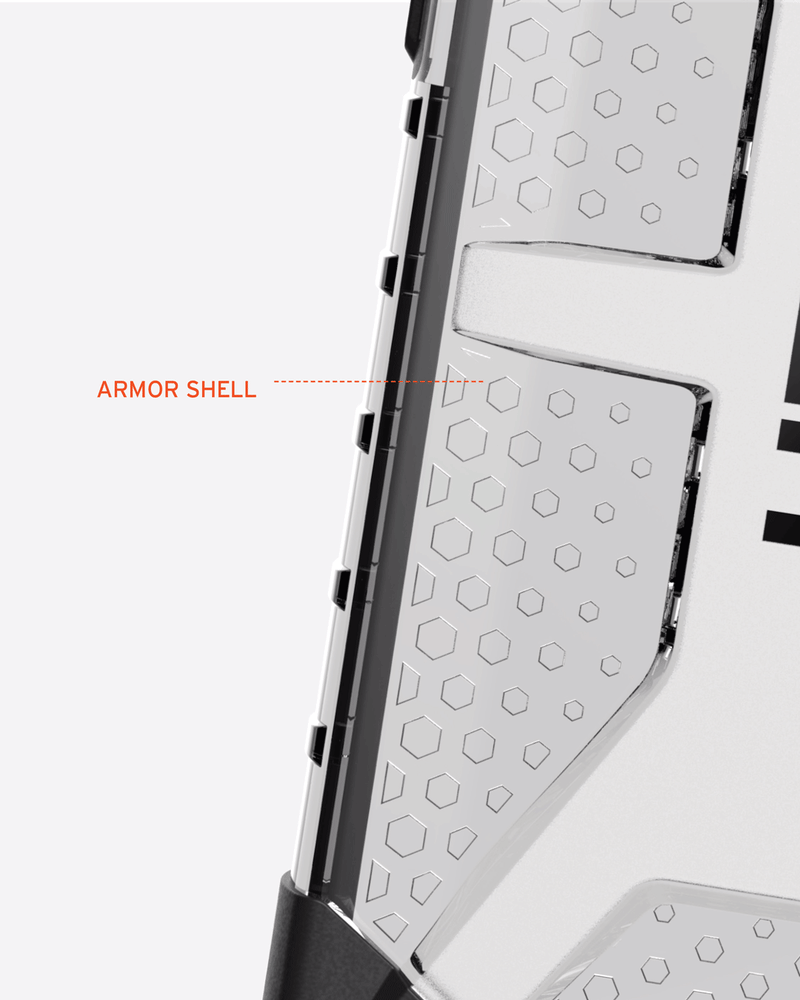 Ultra-responsive, tactile buttons allow for complete freedom and maneuverability through your device. The Plasma is hand-crafted with premium materials to allow for maximum comfort and accessibility.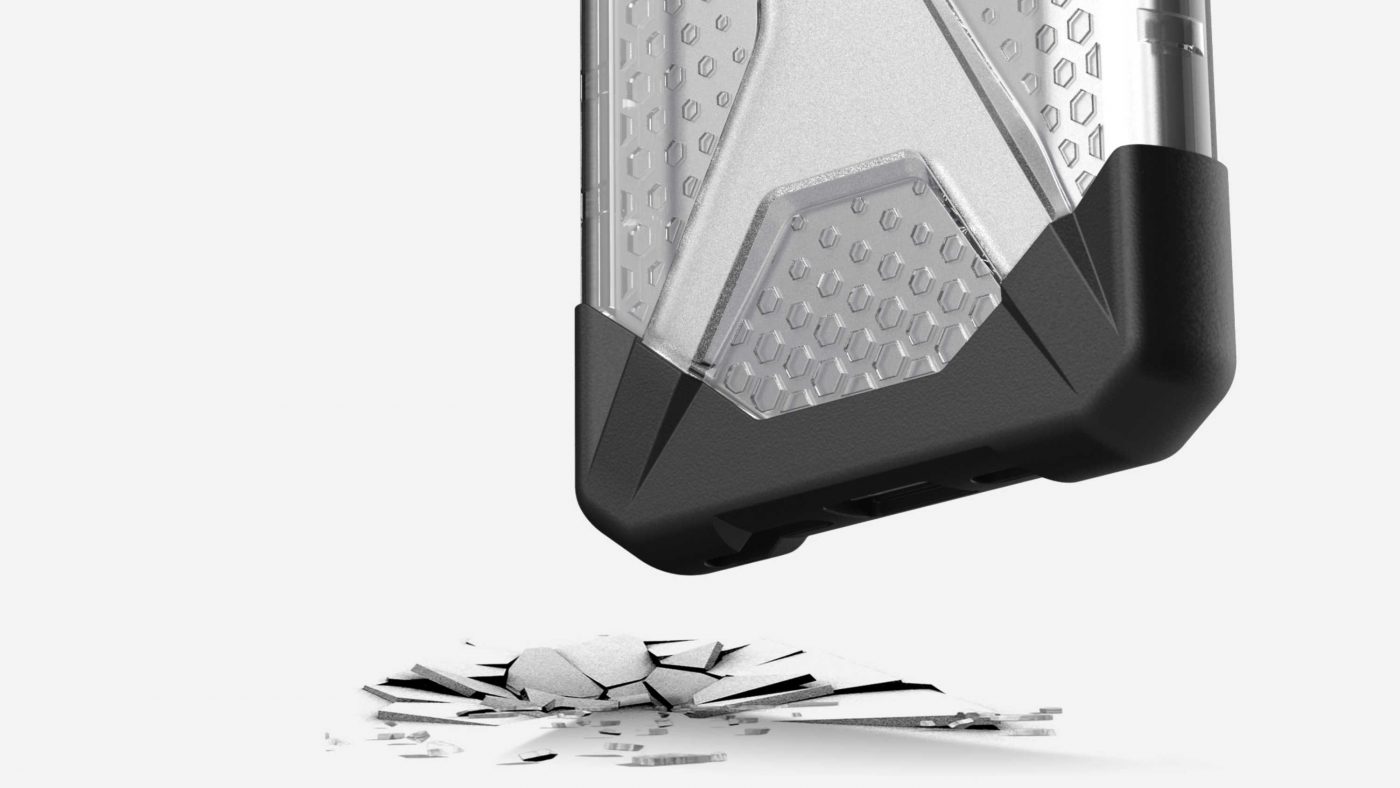 Our cases have been designed to withstand the rigors of the daily grind. Each case has been drop tested to the Military Standard, meaning our cases have been dropped 26 times at 48 inches with zero damage done to the device. Go further with MIL-SPEC protection.