Finding a pair of exercise-friendly, certified waterproof headphones under Rs. 4000 is not easy, especially if you want them to have good wireless capability. With only a handful of products available, the Mpow Flame stands out for value and quality. It boasts IPX7 certification allowing it to handle light rain and sweat, comes with several ear tips for a comfortable fit, and has decent sound quality for the price.  This is the reason it's the best wireless earphone in Pakistan for the year 2019. Our team at Dablew.pk recently tested the Mpow Flame to evaluate comfort, battery life, sound quality, Bluetooth connection, and waterproofing. And the results were amazing, it is by the best and the cheapest original wireless earphone in Pakistan.
Flame has been most hot selling pair of earphones on Amazon and AliExpress for quite a while now. Not to mention it also is most 5 star rated earphone. I don't think we need any more reasons to grab this beauty!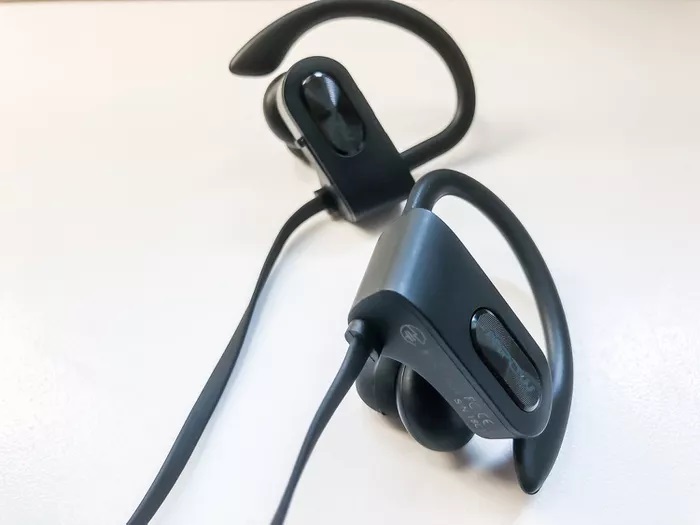 Design: Made for athletes 
The earphones are made of lightweight plastic and use silicon ear hooks to help secure them on your ears — which is especially helpful while working out. They come in two colors: black and red, adding a bit of flair to your workout.
You can also choose from the three different size rubber ear tips or use the included memory foam tips if you want a more reliable audio seal. A flat rubber cable threads the earbuds together allowing you to hang them from your neck when you're not using them.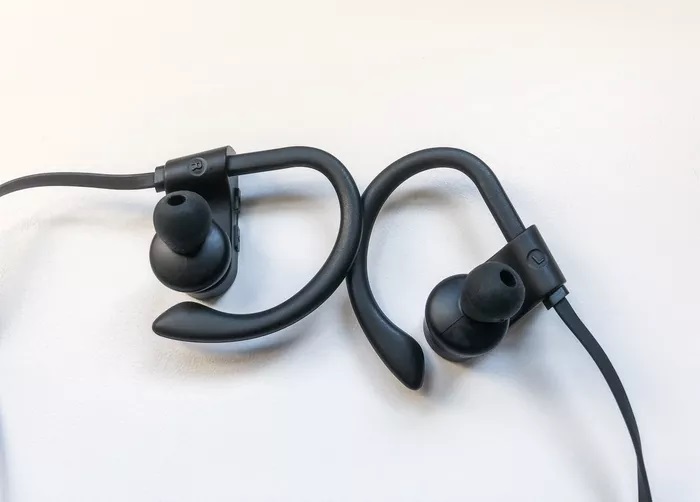 Sound Quality and Features:
Mpow Flame Bluetooth earbuds sound really great, and you can expect a really rich bass, with crystal clear sound.
What's really great about the sound of these headphones is that they feature a CSR chip which improves all aspects of sound, from bass, mids, to sound.
Therefore, you can expect a really solid and decent sound, no matter the genre of music you listen to, and no matter what is it you're going to use these earbuds for.
These headphones are wireless, and they connect through Bluetooth connection, which makes them compatible with any device that has Bluetooth connectivity.
Mpow Flame Bluetooth earbuds are powered by a battery that is charged via micro USB to USB cable. On a single charge, these earbuds can last up to 9 hours of playing time, and when you run out of the battery, it takes only about an hour and a half to get them fully charged.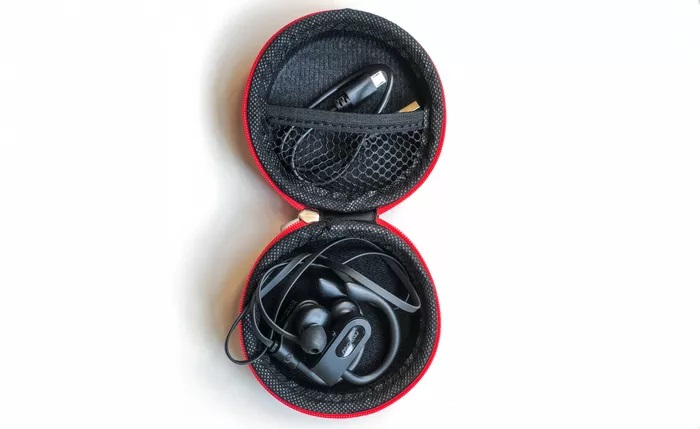 Where to buy Flame?
Have been scammed by amateur online seller? If yes, we are sorry you had to go through that. But don't worry, we will take you into the big leagues. Get your Flame earphones from us, Dab Lew Tech. We started off as distributors of Amazon products in Pakistan and AliExpress Products in Pakistan. But now, not only do we sell premium electronics online, but we also have a physical electronics outlet in Zamzama, Karachi. Dab Lew Tech is the official store for Mpow, Tronsmart, Minix, Whitestone Dome, QCY, Ravpower and Xiaomi products. And do you know why we think we are one of the best online Tech store in Pakistan? We Provide free Cash On Delivery (COD) all over Pakistan and that too within 24-72 hours! Other than this, Dab Lew Tech offers hot selling original products and is also known as the branded tech store making its way to the top.
Dablew.pk is the upcoming branded tech store on the verge of conquering the e-commerce market. Here you will find products from many online stores from around the world. From amazon Hotsellers to AliExpress top sellers in Pakistan, you name it, we have it. Our goal is to be the best tech store in Pakistan, in order to give you best online shopping experience in Pakistan.
Our products range is something we take pride on. We like to cater to all our loyal customers out there. We deal in cheap original tech products as well as premium high-end products. When you visit our website, you will see the hottest selling products in Pakistan, Products on sale, new arrivals as well is featured products. Dablew is your go to place to find the best technology related products on Pakistan.
Coming on to the Brands we sell. We have official stores of multiple brands such as QCY official store, Tronsmart official store, MPOW official store, Apple official store, Minix official store, Xiaomi official store, Ravpower official store and Whitestone Domes. Quite a list, isn't?.
Finally, we are known to provide customers with best TWS earphones, best earbuds and best headphones in Pakistan. This is because we realise how important Music is for our customers. And top it off, We provide FREE cash on delivery on all your purchases above Rs. 3000