A pair of excellent wireless earbuds are an accessory that everyone must-have. From attending on the go calls to listening to music during workouts, TWS earbuds make our lives easier. Here's a list of some of the best true wireless earbuds available in Pakistan. These are also exclusively available at dablew.pk
Top Five Best Selling TWS Earphones in Pakistan
QCY T1
The QCY T1 true wireless Bluetooth earbuds are some of the best twc earphones available in the market. When fully charged these twc headphones work for five hours without interruption—all the while delivering optimum sound quality and performance.
The QCY T1 twc earbuds are designed in such a way that they are comfortable to wear and don't fall off easily. The rubber plugs are soft and don't hurt your ears even after long hours of use.
The stereo surround sound mode of the QCY T1 is incredibly immersive. Compared to other earphones at this price point, the QCY T1 is a great steal providing exceptional performance, excellent battery life, and comfortable design.
Specifications
Standby time: Approx 100hr

Talk time: Approx 4-5hr

Communication distance: 10m

Battery: Li-ion

USB power input: 5V=500mA

Battery capacity: 3.1V 40mAh

Bluetooth: V4.2
Mpow M7
The Mpow M7 earbuds are the perfect true wireless earphones for the person on the go. These twc headphones offer a highly entertaining warm and bassy sound that you can enjoy for hours on end. The bass of the Mpow M7 is what makes these earbuds unique.
The earpieces of the Mpow M7 aren't incredibly small to other earbuds in the market. The Mpow M7 has a comfortable and snug fit that sits well in your ears. The short nozzle with the help of compact rubber-ear tips makes the earpieces feel a lot more comfortable.
The Mpow M7 are some of the best wireless Bluetooth earbuds available in the market when it comes to audio performance and bass. The true wireless earphones also come with an IPX7 waterproof rating so athletes and outdoor users can use them with ease. With a sleek and comfortable design, they are the perfect option for any music enthusiast.
Specifications
Bluetooth 5.0

IPX7 waterproof (sweat, heavy rain and shower resistant)

6 hours listening on a full charge

The charging case can charge earpieces fully five times

Comes with three sizes of ear tips and USB-C cable
Mpow Flame 2
Mpow Flame 2 are some excellent in-ear true wireless earbuds that are great for gaming and music enthusiasts. These headsets offer several features, but they are mainly designed primarily for gamers, with great active noise cancelling feature and a responsive, flexible microphone.
When it comes to sound quality, the highs and lows are quite impressive. They offer clear playback and loud sound with good performance. The earbuds also have an IPX7 rating making it great for outdoor activities.
With a sturdy frame, great design, and quality manufacturing the earbuds stand out in the market. They are an excellent option for gamers or fitness freaks, and they offer great value for money as well.
Specifications
Bluetooth 5.0

IPX7 waterproof (sweat, heavy rain and shower resistant)

CVC 6.0 noise-cancelling mic

Battery capacity 150mAh

Comes with three sets of ear tips and USB-C cable
Soundpeats Truefree
Soundpeats Truefree is the earbuds you should consider if you are looking for high-quality mid-range true wireless earbuds that offer excellent value for money.
When it comes to design, Soundpeats keeps it simple with the TrueFree earbuds. Both the earphones and the charging case follow an all-black colour-scheme, with the SoundPeats logo printed on each piece. They are small, light-weight and designed for comfort.
Then there is the bass of the TrueFree, which is quite deep and powerful given the headphones' size and price range. Considering the price range, the performance, audio quality, and design is excellent. However, the earbuds do fall a little short when it comes to battery life, and they still are an excellent option for this price range.
Specifications
Waterproof Level: IPX4

Bluetooth: 5.0

Working Range: 33 feet (10m)

Earbuds Battery: 43mAh

Charging Case Battery: 380mAH

Earbuds Working Time: 3.5-4 Hours
Haylou GT1
The Haylou GT1 are true wireless earbuds designed by the smartphone manufacturer Xiaomi. These earbuds offer a great combination of battery life, performance, and audio quality.
The Haylou GT1 has a standard all back loon and design, which is aimed to provide comfort and ease of wear. Its small size and soft buds allow users to wear it for hours on end without discomfort. When it comes to sound quality, the Haylou offers clear, crisp and loud sound with great detail.
When you take note of all of the specs and features, the Haylou GT1 offers a good fit, excellent audio quality, good touch controls, and an insanely portable charging case. It's one of the best TWS earphones you can get at a budget.
Specifications
Bluetooth Version: 5.0

IPX5 waterproof

The battery life of earphone: 3.5 hours

The battery life of charging box: 12 hours

Charging time: about 1.5h

Working Time: 12h

Standby time: about 120h
Where to Buy the Best TWS Earbuds
Dablew.pk has the best collection of true wireless earbuds in Pakistan. The site offers warranty for the products you purchase so that if you get a damaged or faulty earbud, you can easily have it replaced by the store.
In Pakistan, you can easily find the QCY T1, from QCY Official Store in Pakistan at Dablew.pk. The site also has Soundpeats Truefree as well as the other earbuds by Soundpeats available as it is the Soundpeats Official Store in Pakistan as well. If you are looking for the latest Mpow Flame 2 or the Mpow M7 in Pakistan, the best place to shop at is Dablew.pk. The site is the certified Official Seller of Mpow in Pakistan, so you are guaranteed quality and original products.
If the Haylou GT1 is more your speed than you can find these earbuds at the Haylou Official Store in Pakistan as well and at great rates with official warranty.
Hope you liked this article and was able to find the best-suited earbuds for your use. Be sure to visit Dablew.pk for headphones, earphones, power banks, and all your tech accessory needs.
About Author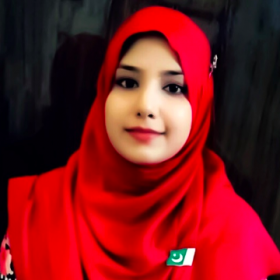 Rimsha Salam is a tech-enthusiast, writer, blogger, ex-quality assurance engineer, and freelancer. She writes on the latest tech trends, gadgets, Information technology, and more. Always eager to learn and ready for new experiences, she is a self-proclaimed tech geek, bookaholic, introvert, and gamer.
Dablew.pk is the upcoming branded tech store on the verge of conquering the e-commerce market. Here you will find products from many online stores from around the world. From amazon Hot sellers to AliExpress top sellers in Pakistan, you name it, we have it. Our goal is to be the best tech store in Pakistan, in order to give you best online shopping experience in Pakistan. Our products range is something we take pride on. We like to cater to all our loyal customers out there. We deal in cheap original tech products as well as premium high-end products. When you visit our website, you will see the hottest selling products in Pakistan, Products on sale, new arrivals as well is featured products. Dablew is your go to place to find the best technology related products on Pakistan. Coming on to the Brands we sell. We have official stores of multiple brands such as QCY official store, Tronsmart official store, MPOW official store, Apple official store, Minix official store, Xiaomi official store and xiaomi original products, Ravpower official store, Anker original products, anker official store and Whitestone Domes. Quite a list, isn't?. Finally, we are known to provide customers with best TWS earphones, best earbuds and best headphones in Pakistan. Our newly introduced brand in Urban armour Gear (UAG), JBL original products and JBL official store, Soundpeats original products and soundpeats official store, Spigen phone cover, spigen phone protectors, spigen official store and 1more official store. This is because we realise how important Music is for our customers. And top it off, We provide FREE cash on delivery on all your purchases above Rs. 3000