Comfortable & Stable. The unique design of the sports wireless earbuds with moldable ear hooks provide a comfortable and unshakable fit and ensure the earbuds won't fall during a workout. The completely in-ear and ergonomic design will not hurt your ears when you wear it for a long time and lets you hear more surroundings.

Punchy Bass, HD Sound, and ENC for Clear Calls. Mpow Flame Solo sport headphones feature powerful sound for you. Both earphones are equipped with highly sensitive microphones which can effectively inhibit background noises with EN(Environmental Noise Cancelling) technology, so you can enjoy crystal-clear calls.

28H Non-stop Music and Fast Charging. 10 minutes of fast charging support 1 hour of listening time. Up to 28 hours of battery life in total with the portable USB-C charging case. Each Earbud can be used for 7 hours on a single full charge. Enjoy non-stop music with Mpow Flame Solo sports wireless earbuds – long flights and travels have never been so enjoyable. (Note: Please fully charge it for the first use.)

Control Your Phone Easily. No tangled wires bother you, so you will enjoy the convenience of these truly wireless earbuds. Either earbud can be used independently as a mono mode. 3 multifunctional physical buttons allow you to easily control the music and calls—— play/pause, adjust volume, answer/reject/end calls, activate voice assistant, etc., and either bud can take calls or activate your Siri or voice assistant.

One-step Paring and IPX7 Waterproof for Sports. After the first pairing,  next time you just need simply open the case without getting the earbuds out and connect "Mpow Flame Solo" automatically. Compatible with Bluetooth-enabled devices such as cellphones, tablets, computers, TV. With IPX7 sweatproof and water-resistant nano-coating design, Flame Solo makes a great choice for sports: running, jogging, biking, etc. It protects the Bluetooth sport earbuds from sweat, light rain, and accident splashes.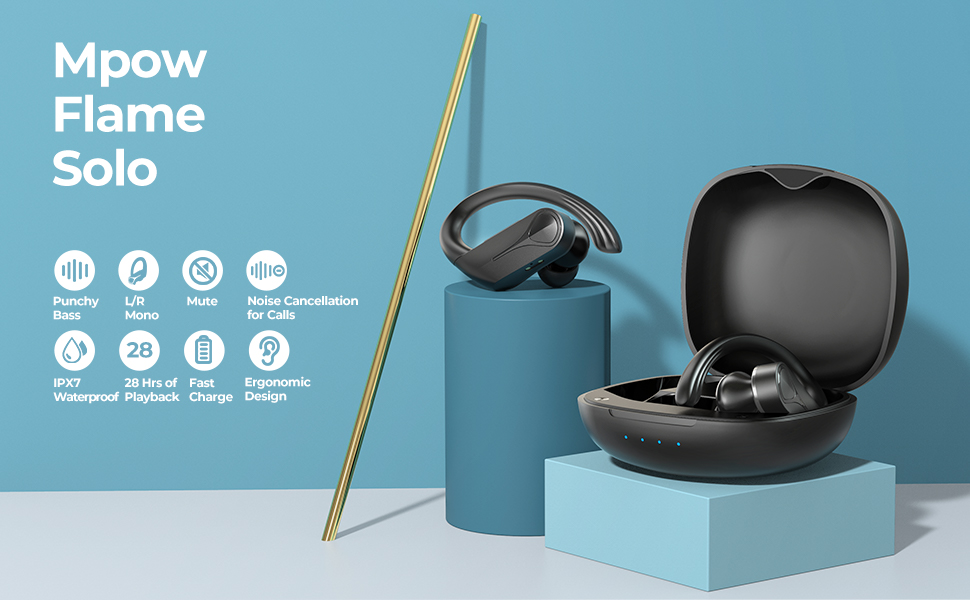 Note Important:
1. Remove the insulating film on the charging pins on both earbuds before you charge it.
2. Please wipe the earbuds before putting them into the charging case avoiding any sweat drops getting in the product, that may corrode the metal charging connectors.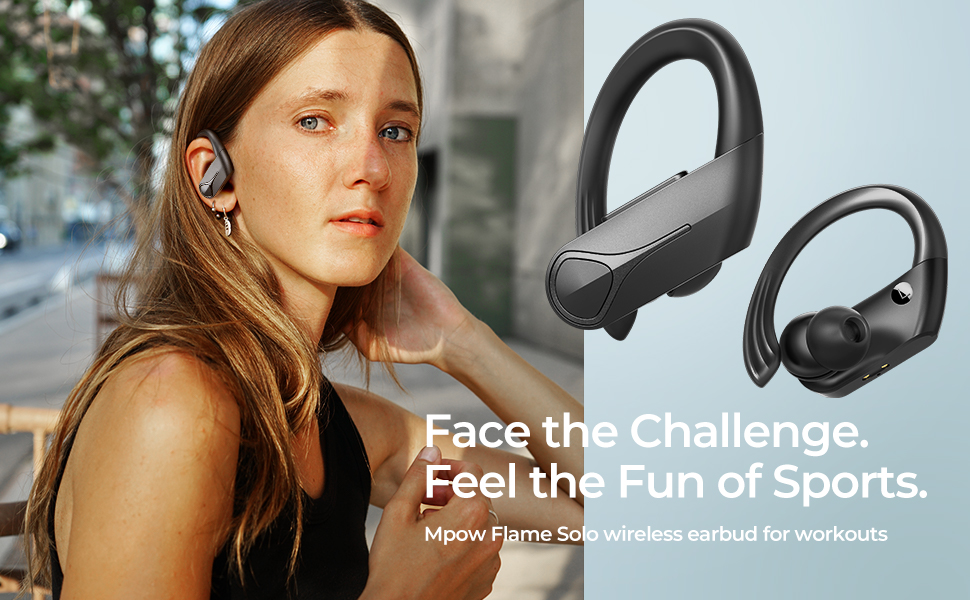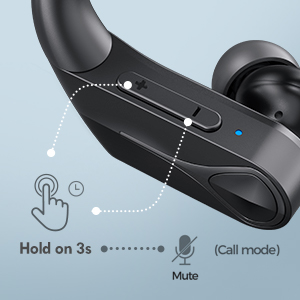 Easy to Reset
1. Turn off your device's Bluetooth.
2. Take out both earbuds.
3. Simultaneously keep pressing both volume up and volume down buttons of either earbud for 3 seconds.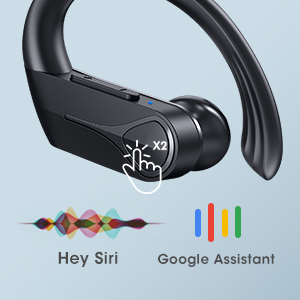 Wake up Voice Assistant
Double-tap either earbud to activate your voice assistant such as Siri, Google Assistant. Voice-control your phone without lifting one finger.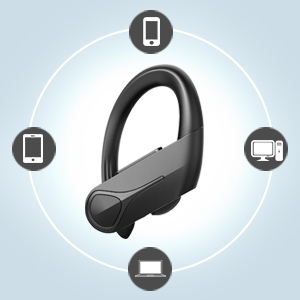 Wide Compatibility
Mpow Flame Solo sport wireless earbuds work perfectly with most Bluetooth-enabled devices such as Android or iOS smartphones, tablets, iOS or Windows PC, TV, treadmill.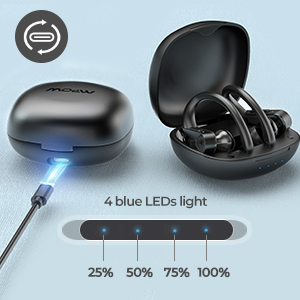 Easy to Check Case's Juice & Reversible USB Type-C
1.4 blue LEDs light on the case indicate how much juice left
2.The case are reversible USB-C which makes charging more convenient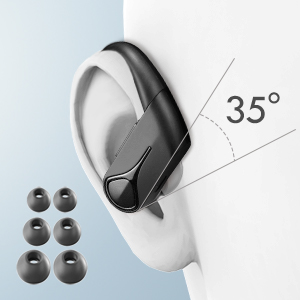 Comfortable & Stable
With moldable ear hooks and 3 Soft Eartips (XS/S/L)provide a comfortable and unshakable fit and ensure the earbuds won't fall during a workout.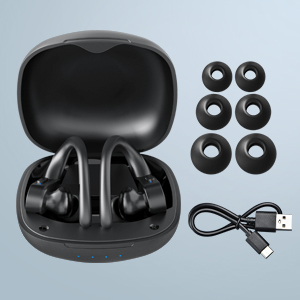 What You Get
1.Mpow Flame Solo Wireless Earbuds
2..Charging Case
3.USB-C Charging Cable
4.Soft Eartips (XS/S/L, size M is preinstalled on earbuds)