STREAMLINED BEAUTY
The Stylish BT Headphones adopt a new streamlined design concept that offer both a sleek and smooth build that is free from any rigid shapes or angles. This new design concept combines high performing earbuds with that of elegant comfort, featuring a soft and ergonomic neckband allowing you to listen in total comfort.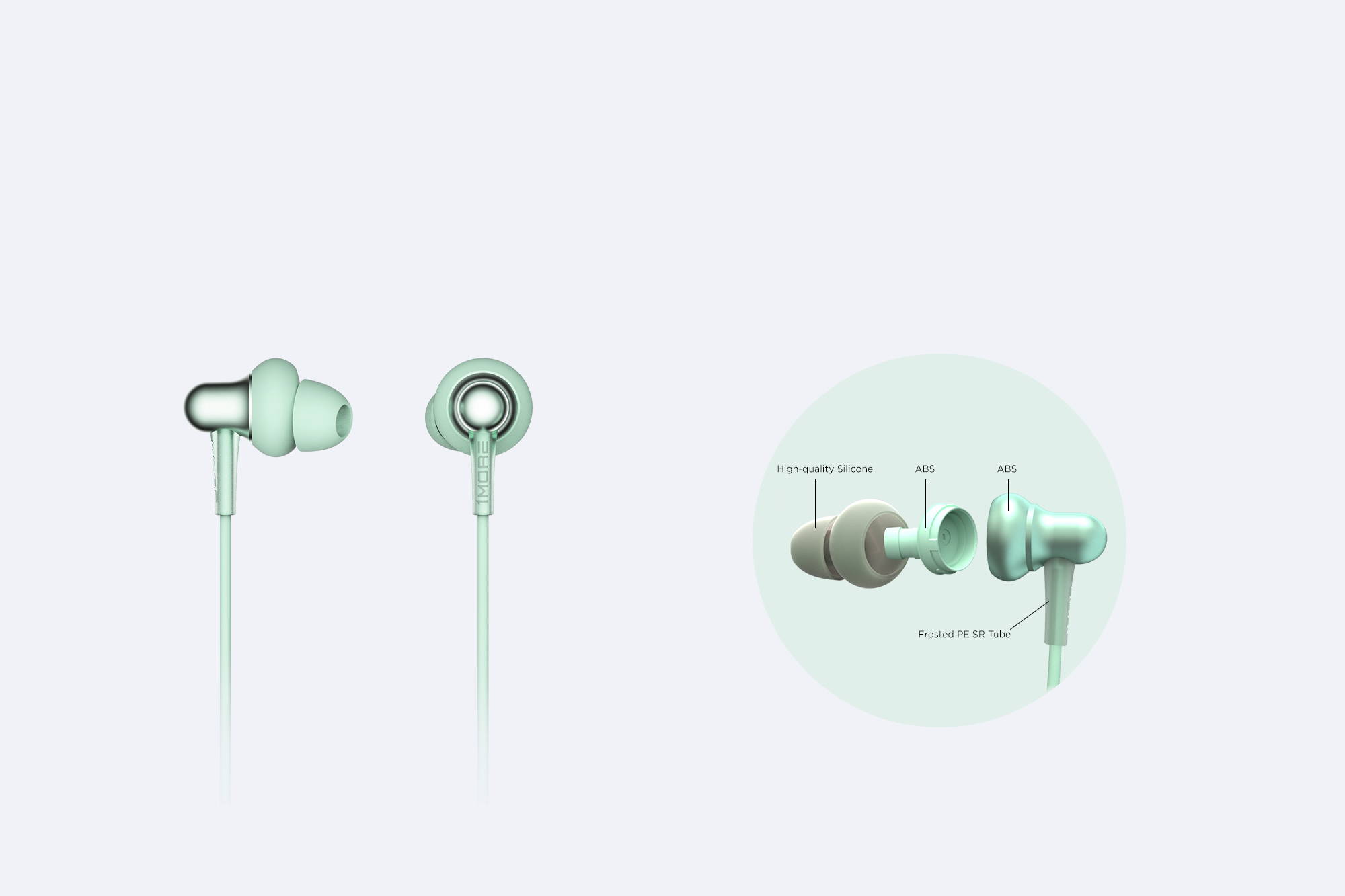 METICULOUS DESIGN
The sound chamber is made of ABS material and is vacuum plated for a glossy finish. Soft, skin-friendly silicone eartips provide a comfortable fit during prolonged use as well as a tight seal to prevent sound leakage. A frosted PE SR tube under the housing provides added durability to handle any condition.
DUAL-DYNAMIC DRIVER
The coaxial dual-dynamic driver design ensures balance between the small diameter chamber resulting in premium sound quality. A back-to-back antistrophic coil layout helps to offset magnetic interference and keep the sensitivity high. An antistrophic coil layout also assists in maintaining the consistency of the sound wave propagation from the different diaphragms so you can enjoy superior audio performance.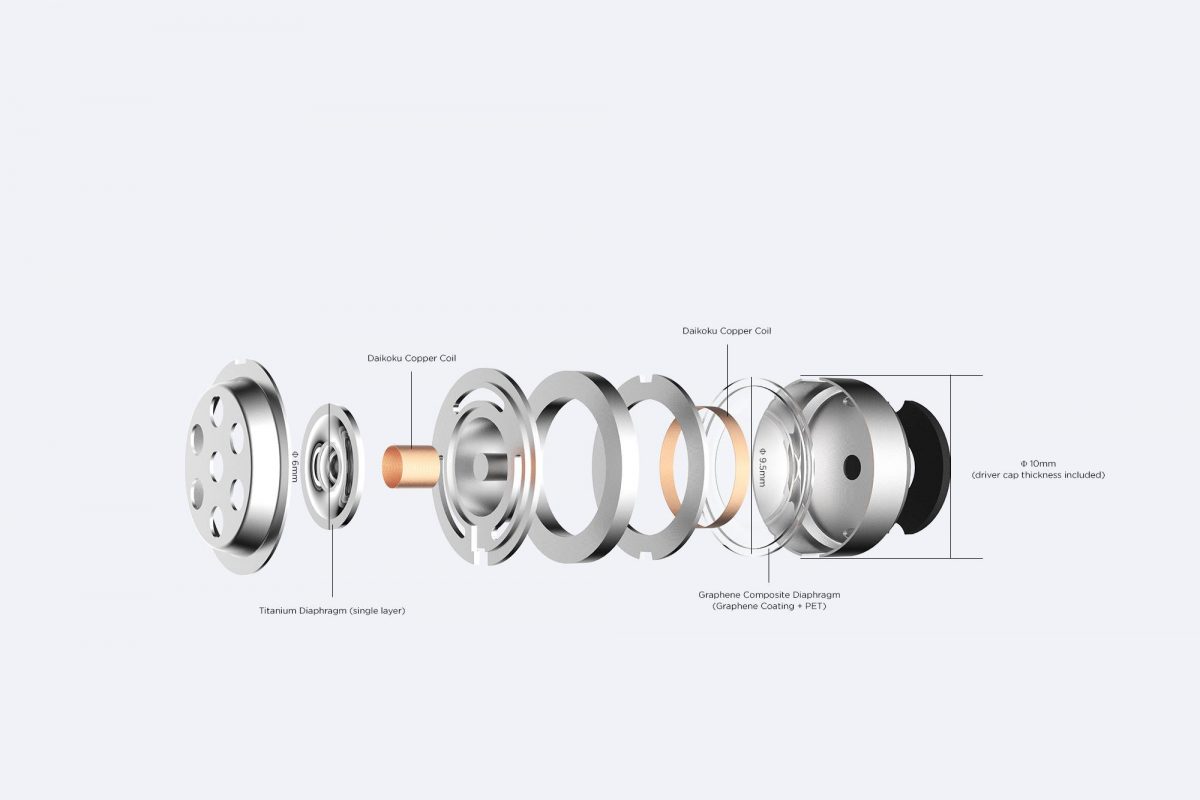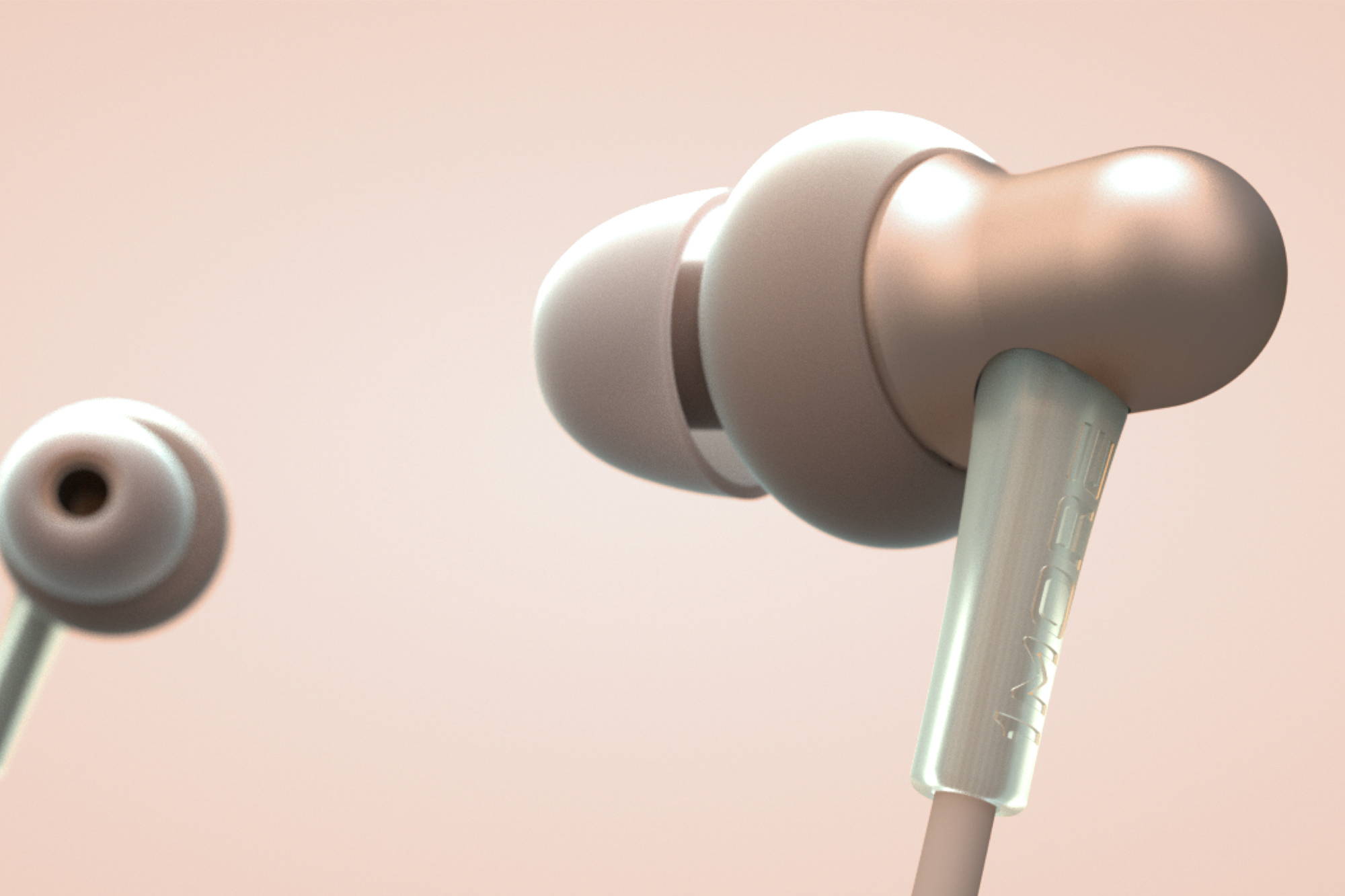 FAST CHARGE + 3C BATTERY
They Stylish BT's feature a 3C battery that is capable of 3x faster charging time than most standard batteries. Fast Charge capabilities grants you 3 hours of use with only 10 minutes of charge time, perfect for those who are always on-the-go.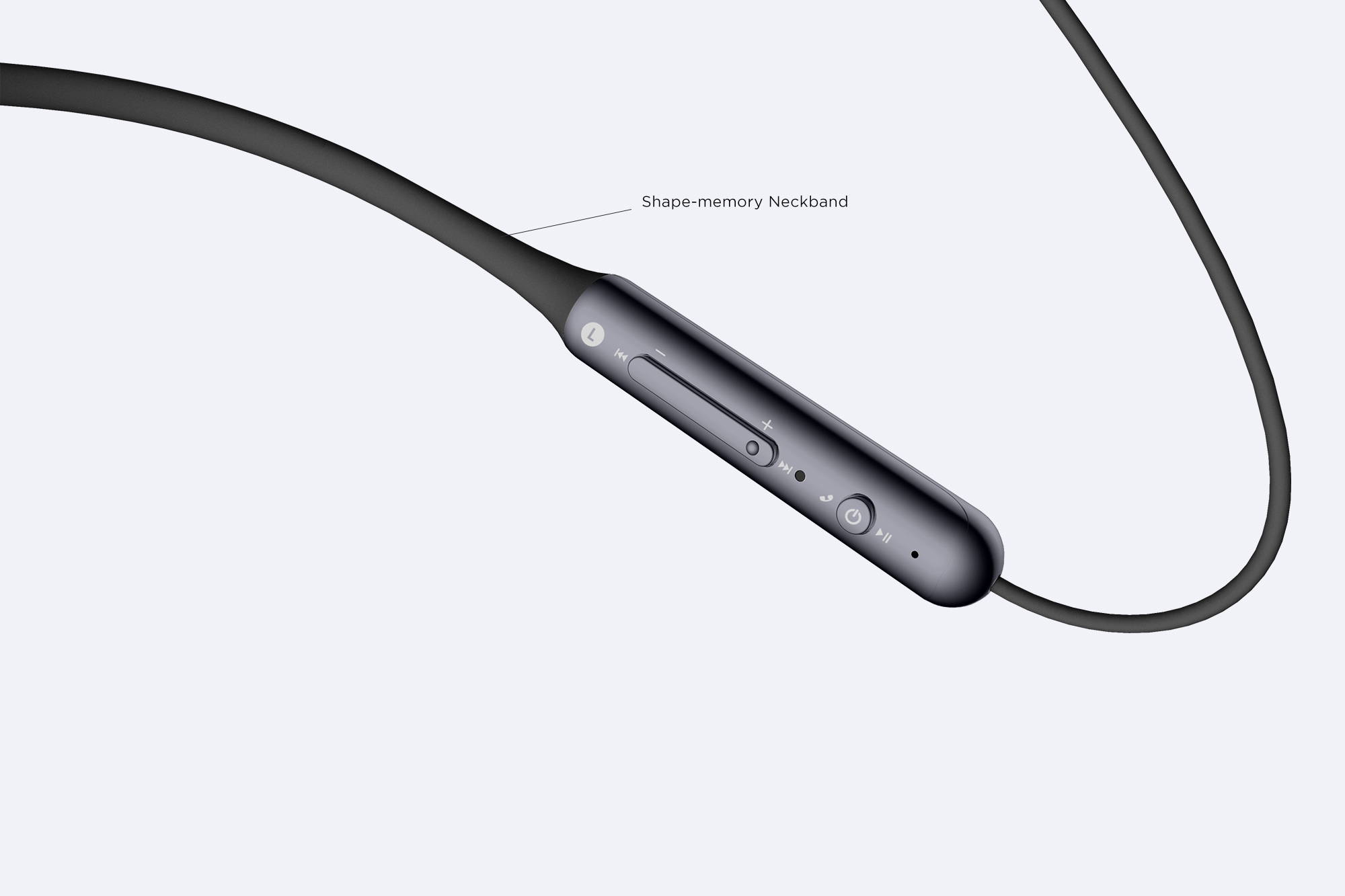 PERFECTED ERGONOMICS
Our new streamlined design has been carefully thought out to give you both a secure and comfortable fit. The high-quality silicone material used throughout the Stylish neckband has built-in memory metal inside that makes the neckband malleable, so it conforms to your neck as if it were never there. A conveniently located multi-functional controller allows for effortless control over song selections, volume, and phone calls.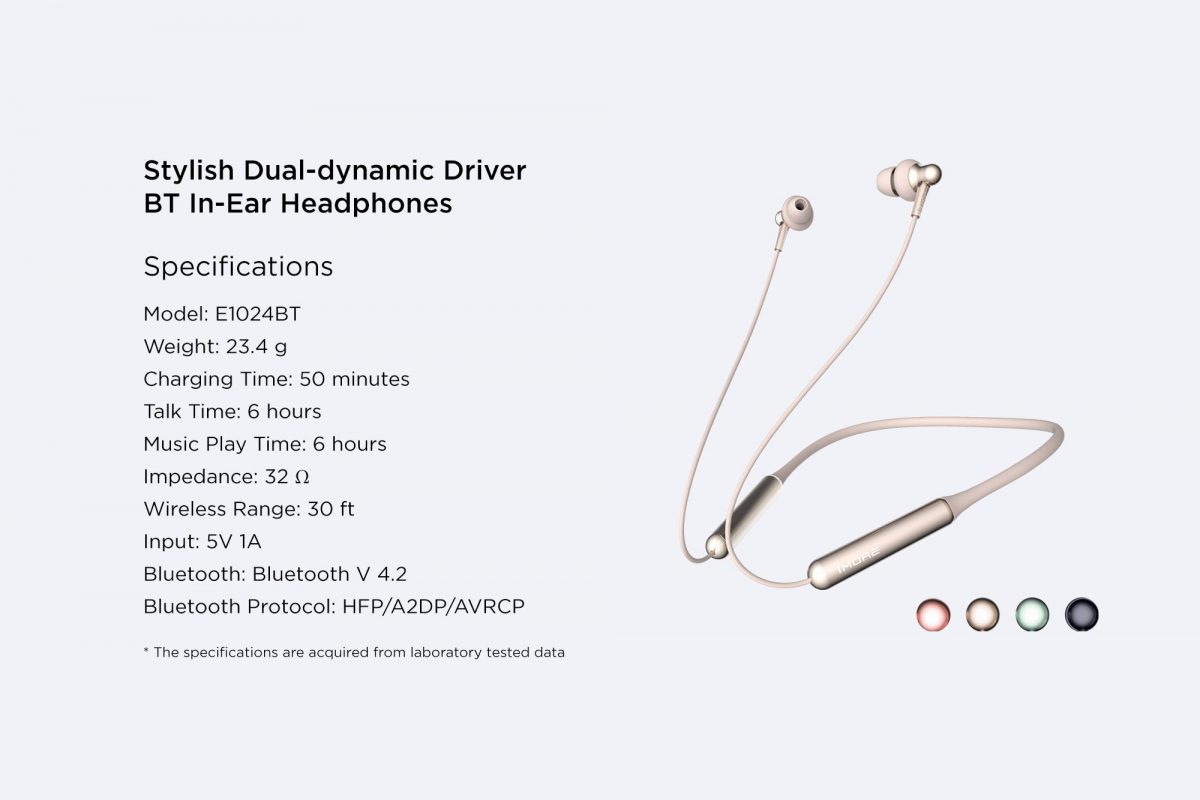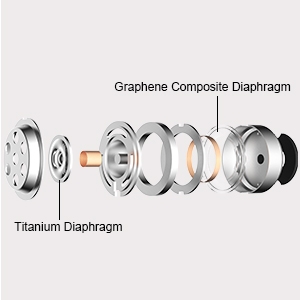 Dual-Dynamic Driver
The coaxial dual-dynamic driver design alleviates the build up of magnetic interference for high sensitivity and ensures the consistency of the sound wave propagation so you can enjoy outstanding audio performance.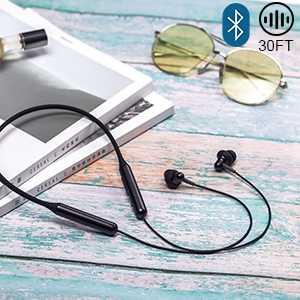 Wireless Freedom
Bluetooth v4.2 ensures easy pairing between your headphones and any Bluetooth enabled device. A 30 ft. wireless range allows for a stable connection so you can enjoy your music in total freedom.
Choose Your Color
The stylish Bluetooth in-ear headphones come in a range of distinctive color options – rose pink, platinum gold, spearmint green and midnight black. Made of PC+ABS composite materials with vacuum plating, the sound chamber shines and echoes with each component.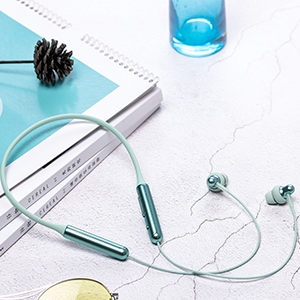 Soft Neckband
The ergonomic neckband with streamlined design and 3 extra sets of ear tips ensure you have a comfortable, secure fit for extended listening sessions. The neckband is made of a soft, skin-like silicone and a memory steel wire that allows for a foldable design.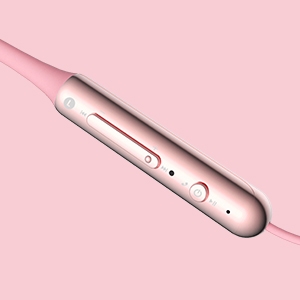 Convenient Controls
Take calls, control music, and adjust volume by the simple touch of a button on the left side of the neckband. An integrated MEMS microphone ensures crystal clear communication as if you were talking face-to-face.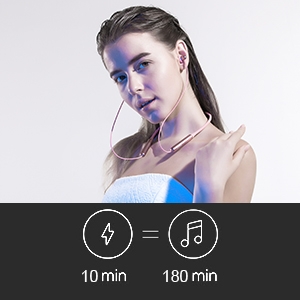 Long Battery Life
Enjoy 6 hours of music play or talk time with a full charge that only requires 50 minutes of being plugged in. The Stylish BT headphones feature a 3C battery that is capable of 3x faster charging speed, allowing for 3 hours of use with only 10 minutes of charge time.