What OutShine TORRAS Crystal Clear Galaxy S20 Plus Case Best Among the All?Always Shine Bright:
Always Shine and Super Clarity: 

Super Clarity, flawlessly shines the true beauty of your new Galaxy S20 Plus.

Slimline and Lightweight

: 

Slim Thin profile blends seamlessly with your Phone with no bulkiness.

Care Your Health, does this Matter?

TORRAS insists Safe and Odor-Free Germany Bayer material, not only protecting our pricey phone but our health from the inferior.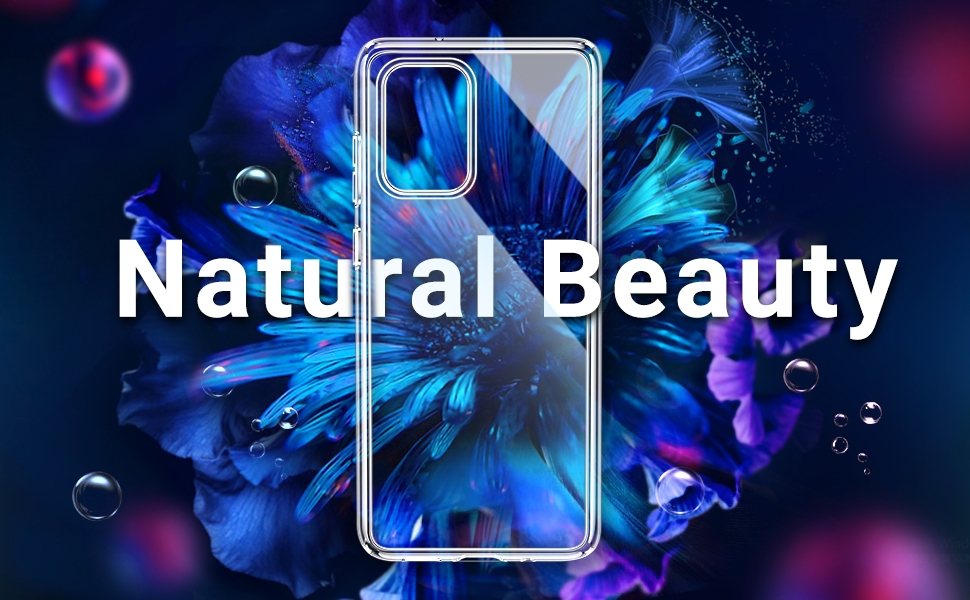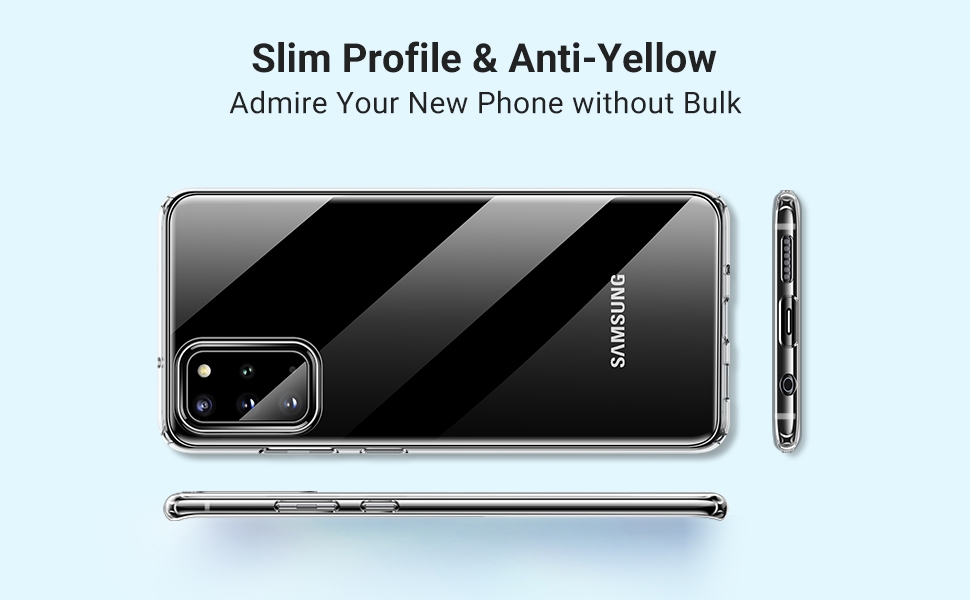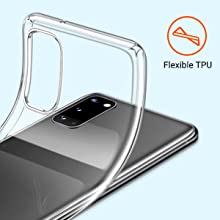 Soft Care with Flexible TPU
A breeze to install and remove, make your iPhone stay cozy with care.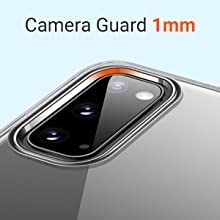 Safest Camera Leans Protection
1 mm Raised Lip around the expensive camera lens keeps away from any scuffs or hurts.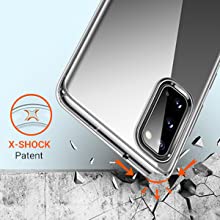 Stronger X-SHOCK Protective FORT
X-SHOCK Forts in 4 corners improve the shockproof performance up to 200%. Grip your S20+ Plus, feel secure and confident.