Integra™ USB-C Charge Cable 3.3 ft (1 m)
White
Ultra-durable cable for phones and other small USB-C devices. Featuring a reinforced IntegraCore spine, ballistic nylon braided sleeve and aluminum housings.
More power, faster
Supports USB-PD 3.0 (Power Delivery) up to 60 W (20 V / 3 A).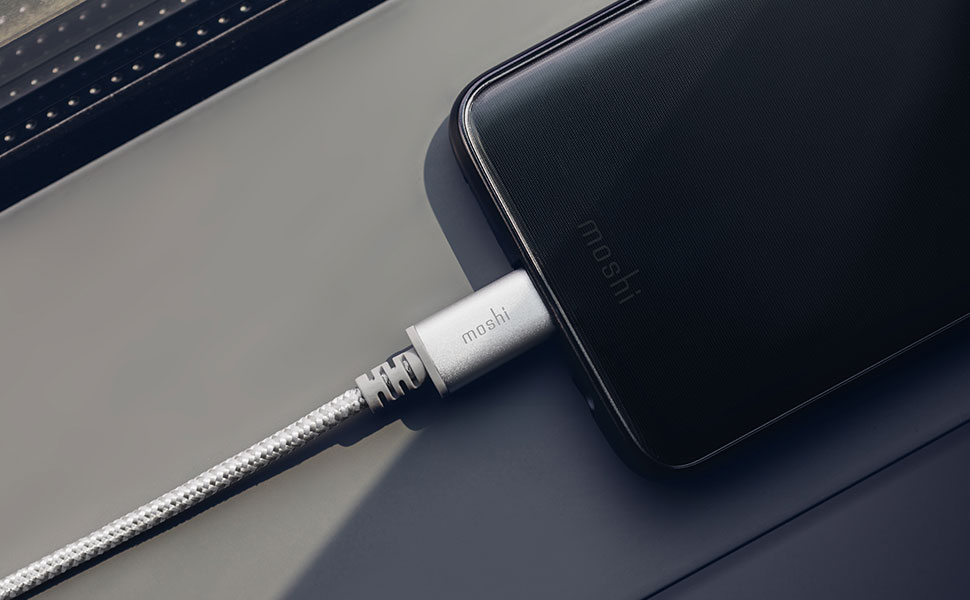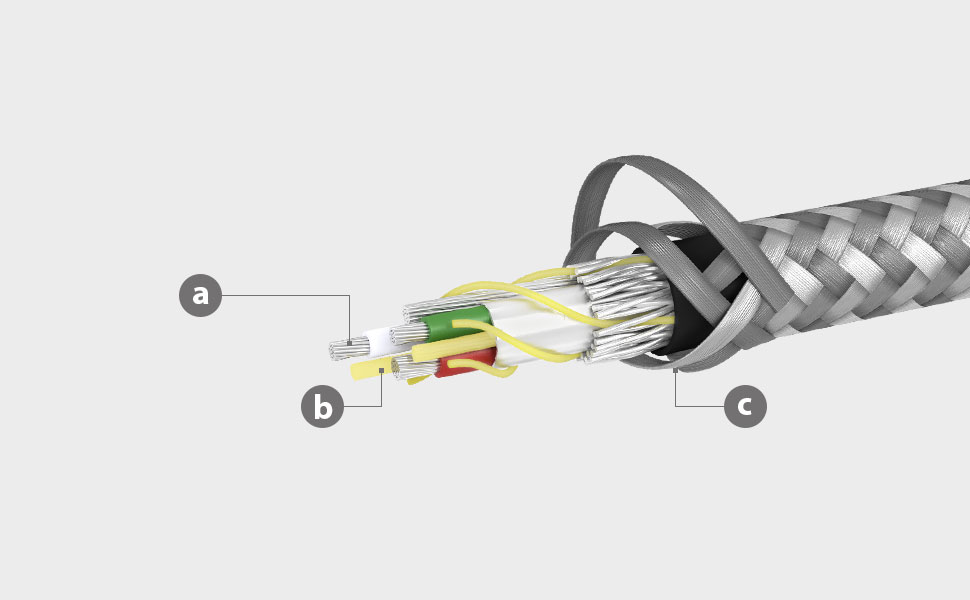 Exceeds 10,000 bend cycles
High-performance core construction has been tested to withstand a long life of 180-degree usage.
Built to last
High quality copper wiring is surrounded by a high-performance IntegraCore™ spine and ballistic nylon braiding. Aluminum housings with heavy-duty stress relief points provide excellent durability.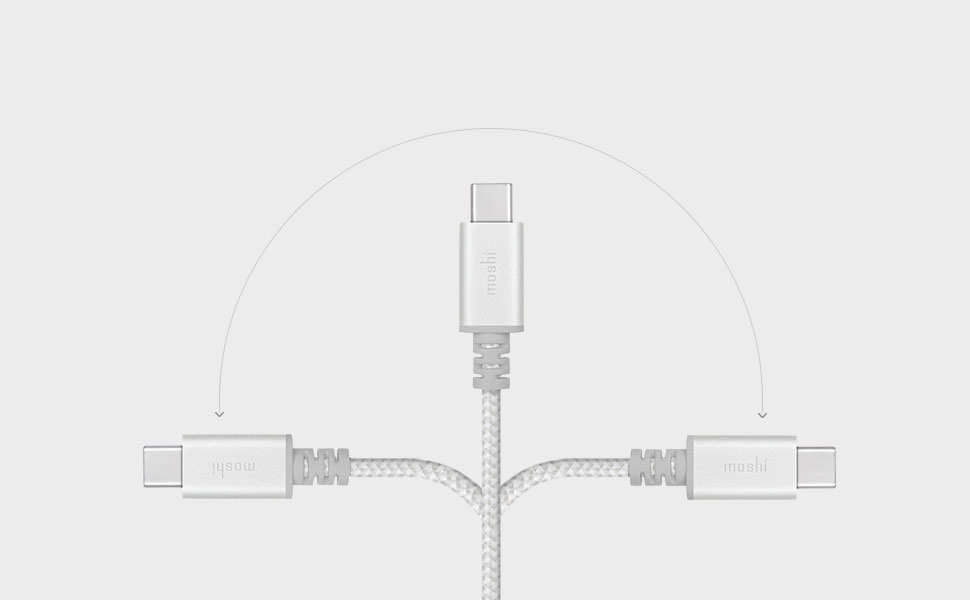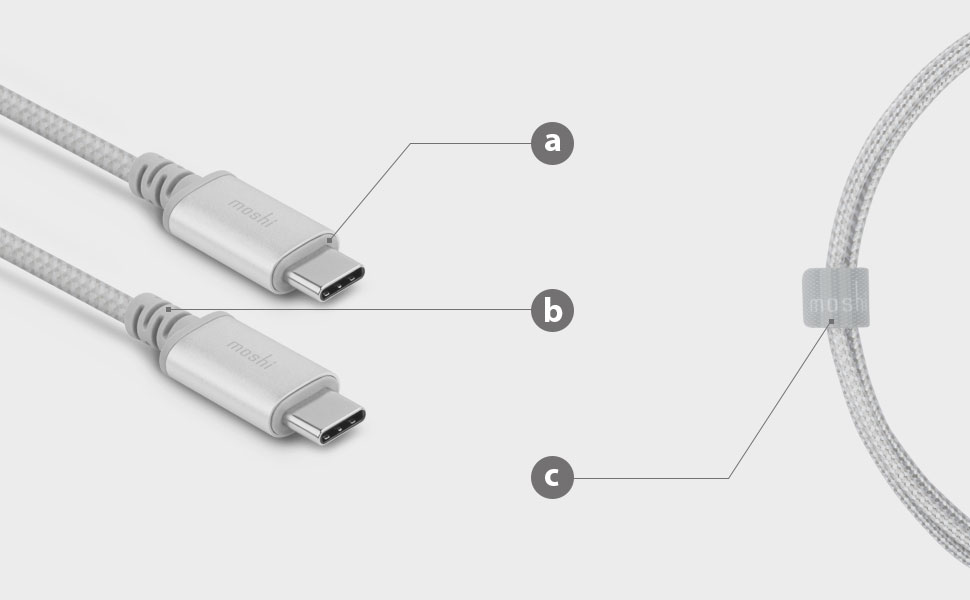 a.Aluminum housings. / b.Stress relief points. / c.Easy Cable Management with HandyStrap Cable Manager.
Supports USB PD 3.0 for charging up to 60 W (20 V/3 A).
Ballistic nylon braided sleeve for superior abrasion and tangle resistance.
Anodized aluminum housings to minimize electromagnetic interference.
Supports USB 2.0 data transfer up to 480 Mbps. HandyStrap cable manager included.
Cable Length: 3.3ft (1 m)
Supports power for USB-C devices up to 60W
P/N: 99MO084244